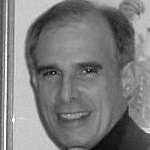 Welcome to my practice of law. I was admitted to the bar in 1976 and established my own solo practice in 1978, which I maintain to this day. Over the years, I have developed expertise in a variety of practice areas, but concentrate my services in the fields of family law / divorce, real estate, business and decedent estates. My background in real estate and business is especially helpful in my family and divorce work, which is my primary field of practice. Having served as a Municipal Court Judge for 13 years has also broadened my understanding of how our court system operates and affords me a unique perspective that serving on the Bench provides. There are many fine matrimonial practitioners and counsel fee rates amongst the top notch family lawyers are within a small range. What separates me is that my practice is boutique, in that when you retain me to assist you, you get me, not an associate or a paralegal, and I make myself available and responsive for emergencies 24 / 7 by email and / or cell phone.
The law is the same for everyone, but every divorce is different. At the outset, people need a plan. Coming up with that plan, that is applying divorce law to your own particular set of facts, is a work of art. We all have different histories, goals, approaches that work best for us. I try to see the individual and his or her needs as a whole and tailor my recommendations based on those goals and needs. I cannot change your facts, but I can work with your situation to maximize your possibilities. My approach is to take the high road, settle if possible, but also be prepared to wage the battle any way available under the law to achieve the best possible result.
How can one enjoy family law one might ask, when a good percentage of divorces are fraught with fears, strife and uncertainty. The answer is that going through that life stage with a client to the other side is a special privilege. Navigating those minefields, most often meeting the client at or near the emotional or financial bottom and helping to steer that person to a contented new life is enormously rewarding and often long outlives the difficulties we experience together in the litigation process. As a result, I have been fortunate to have developed so many special bonds with clients that have endured through generations, where I have received calls for assistance after 10, 20 and 30 years and from children and grandchildren.
If my philosophies resonate, I invite your call to schedule a no obligation, reasonably priced comprehensive divorce consultation. Those meetings generally take 90 minutes or more in the relaxed and informal atmosphere of my office and we will have a give and take as I familiarize myself with information to advise you of your options. As may be appropriate to you, we will discuss equitable distribution, alimony / spousal support, child support, child custody and causes of action. You will leave with an understanding of the law and the system, how those factors may impact you and with the beginnings of a plan for the rest of your life. I look forward to working with you to maximize your opportunities to make a better life for you and your children, however shape that journey takes.